The power house of talent, Ali Zafar, recently revealed his admirable plans on social media through his brainchild, Lightingale Records. The singer aims to mentor and nurture young and raw talent, in order to allow them to flourish and open a new array of opportunities for them.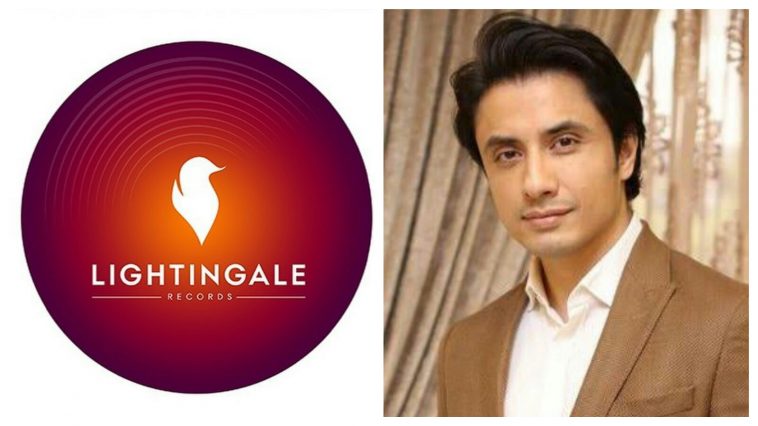 Exclusive Revelations About What Happened With Fawad Khan, Ali Zafar, Strings & Much More That Unfolded At PISA!
The 'Tere Bin Laden' star, in his message, expressed that in order to leave a legacy, one has to live for and help others, not just indulge in one's own achievements.

Conversing exclusively in an interview with Entertainment Pakistan, Ali explained the reason for taking the initiative.
"Intially there were two artists whom I worked with. One was Yashal Shahid. Her video recieved collective hits of about 13-14 million. Then there was Urooj Fatima whom I collaborated with on Laila O Laila. That video has crossed about 12-13 million views.
So after seeing the results, the kind of response and encouragement these children can recieve with my help, I wanted to do something professionally for them." He revealed.
"I want to provide them with a platform because we don't have any such platform or a record label for emerging artists. So when you want to establish a music industry, it is pertinent that it generates revenue. It should be a properly formulated industry. So this is a step towards forming that." He said.
He also pointed out how established artists are prone to being self-indulgent and do not bother helping others with their struggles, when in fact, guidance can work wonders for a struggling artist.
Exclusive: Asif Raza Mir Is Playing A Pakistani Character In Gangs of London & Also A Role In London Nahi Jaunga
"We don't think about helping others. If Allah has blessed us with so much experience and talent, why don't we use it to help others? A little contribution and guidance from us can make a large difference in the lives of struggling artists," he explained.
On asking about Lightingale's progress, he informed us that there are many more songs lined up.
"We have more artists lined up. We are currently working on them. Their music is being produced, their songs are being made. Gradually, one by one we will be launching more artists." He said.
We, at Entertainment Pakistan, wish Ali Zafar all the best in this endeavor and await the debut of more talented artists from Lightingale Records.
Read: Government's Unwise Attempt to Hijack Social Media Platforms